When you ride with Sofo Cabs – Airdrie Taxi, it is our mission to provide you with much more than a simple ride. Enjoy the VIP Experience, With our door & luggage service. Our drivers will open and close your door upon entry & exit, Once seated comfortably and safely in the vehicle our drivers will be happy to load & unload your luggage to provide the most elegant of services, you need not lift a finger; Just sit back, relax & enjoy the ride.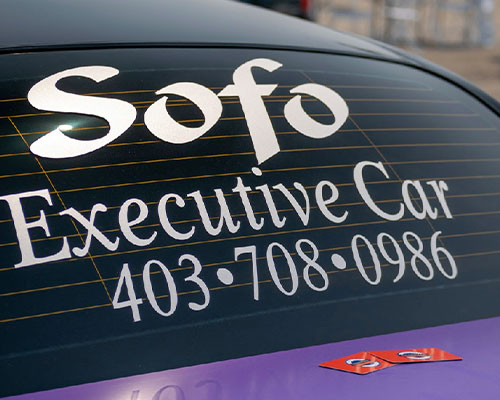 Considering a longer trip into the city? Don't charge the meter if you don't have to; Our hourly rates for cars begin @ $40.00/Hour CAD + GST Keep the car as long as you require, Minimum 2 hour booking required, and scheduling must be made 24 hours in advance. Contact us for further details to book your next trip.
Arrive at or depart from Calgary Airport in style & Luxury. Simply call ahead and book one of our luxury taxis to come pick you up and get you where you need to be – on time and in style.